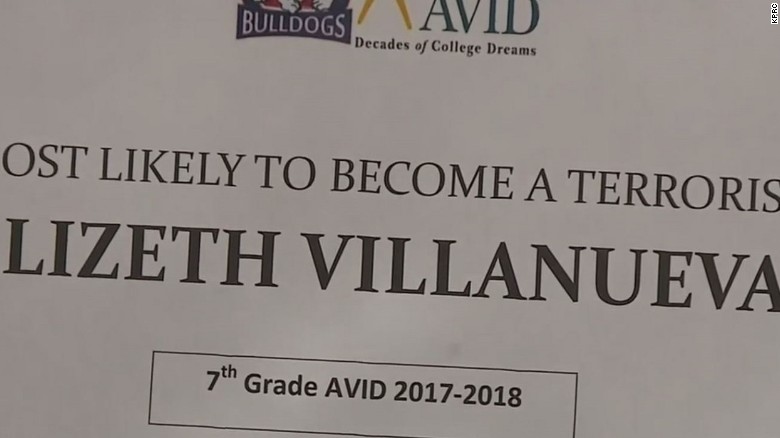 This is what is suppose to be a certificate of
achievement
given at the end of a certain period of an
academic
session. But what this student got from her school in Texas United State calls for questioning.
In CNN terms, this is a real certificate/s that was typed up and presented to 7th graders at Lance Cpl. Anthony Aguirre Junior High School in Houston.
"MOST LIKELY TO BECOME A TERRORIST," one reads, inside a border of cheerful stars. Another, given to a student in the same class, reads "MOST LIKELY TO BLEND IN WITH WHITE PEOPLE."
Lauren Easton, whose sister received the "white people" award, told CNN there were others, including one that read "Most Likely to be Homeless in Guatemala."
"My initial reaction was shock," Easton said. "I couldn't believe a teacher could be that bold." She says her sister was initially embarrassed and just wanted everyone to "drop it." Read more here